Mountain Flight
The highest peak Mount Everest, known as Sagarmatha in Nepali lies in Nepal. It is the highest mountain on Earth above sea level.
It is, located in the Mahalangur Himal sub-range of the Himalayas in the border between Nepal and China which runs across its summit point.
Nepal's greatest wonder is having a generous amount of Himalayas. The high peaks which are always brightening cheer up the people's mood every day. People from the different countries, even inside the country, go to the mountain ranges to view them very nearly.
Another great way of viewing the mountains from real close is by using the Everest Express Flights operated by two giant flyers of Nepal.
The mountain flights over highest peak Mount Everest is currently available from Kathmandu only.
The bookings for the flights are available from Pokhara as well, if you are from Pokhara or you are a tourist planning to go Kathmandu to fly for the mountain flights, book your tickets early to not miss the flights on your estimated time.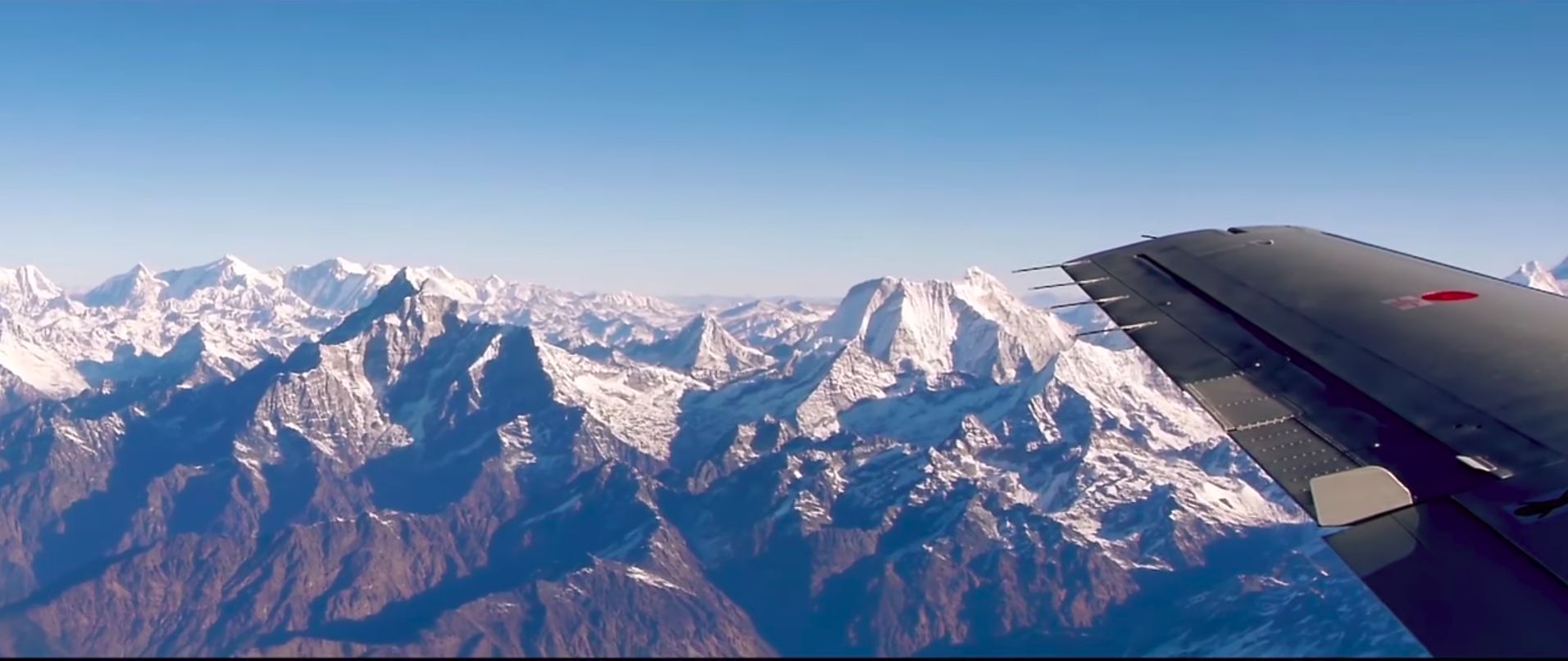 Overview
The journey takes off from Kathmandu with the morning light taking you east up to an altitude 25000 feet.
The first mountains in the view are the long-term range followed by the Dorje Lhakpa the holy mountain Gaurishankar and Melungtse.
The 8000-meter peaks Cho Oyu and Pumori are soon visible with Mount Everest towering in the distance as the aircraft flies closer to the world's highest peak.
The long-awaited dream begins to become real by witnessing the majestic Mount Everest surrounded by the equally spectacular Nuptse, Lhotse, Mont Blanc.
The excitement of the passengers on the right flank who haven't had a proper view of the or inspiring peaks it's settled as the plane makes a U-turn giving you your first close-up view of the magnificent Mount Everest.
The moment will be more comfortable when the air hostess setup fine complementary champagne a toast to one of the natural wonders of the world enjoy this once in a lifetime experience with Everest Express Mountain Flight.
The two main airlines companies of Nepal, Yeti Airlines and Buddha Air are currently operating this service to take you above the Everest every day.
We offer the e-ticketing facility for this service from our office if you are already in Kathmandu and want to fly to experience the Mount Everest.
Our staff can help you to book your ticket for the Everest Express flights any time you want, which are available every day. The e-ticket facility will help you to not worry about the carrying ticket while going to an airport.
We offer to buy & fly and pay later when you arrive facility to our regular customers all over Nepal.