Everest Base Camp Trekking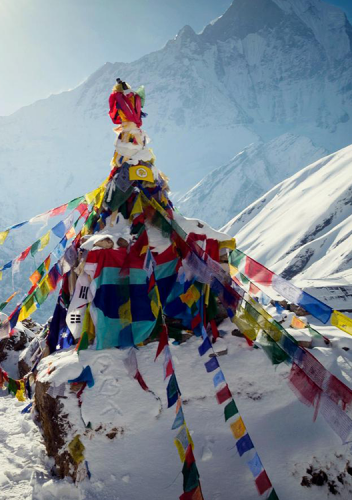 Mount Everest is the earth's highest mountain above the sea level. It is situated in Nepal and widely known in the country as "Sagarmatha." It was named after Sir George Everest. Mount Everest has been the pride of Nepal since the beginning. Thousands of tourists and climbers visit Nepal yearly to climb the Mount Everest and dive in its natural beauty. The Everest Base Camp Trek is the famous adventurous journey which a climber would never forget.
Out of a survey in a thousand people around 75% of them told that Everest Climbing is in the number one position of their bucket list. This clearly shows the love of the people towards the Mount Everest. Everest Trekking In Nepal is an adventurous trekking package that is preferred by the majority of trekkers coming to Nepal.
So when is the best time to trek?
The best time of a year to do the trekking is from March to May and also from September to December.
Where does the trek start?
It starts from a flight from Kathmandu to Lukla. From there the real trek begins.
What should I take with me?
Well, it's up to you but we suggest you pack lightly. You should aim for around 10 to 15 kgs. Don't worry about your shape but to experience the trek you should be healthy. Slowly and steady is the motto.
Do I need a guide?
Of course, you do, trekking alone isn't that easy. A well-experienced guide can make your trip safe and joyful. So hiring a guide is compulsory.
How should I prepare myself for the trek?
Keep up with the motivation. Watch videos, read books, trek locally, make friends with those who have already been the part of these kinds of treks and always be foresighted.
Would it be difficult to climb?
Well for the starters, it won't be easy. A preoccupied mindset mightn't help you to reach your goal. A proper channel, an experienced guide, Medical assistant on a call and helpful friends are the major things to overcome your fear. So choose wisely, aim brightly.
Admark Travels will help you in booking your plane tickets to help you get back safely. Come and visit us to know more about us.
Guidance & Permit
Our team members are always ready to help you with any information you want for trekking on the Everest Base Camp. To know in depth about the information required to trek in that region, we recommend you to visit our office personally during business hours.
We help you to provide the access permit, which is issued by the government office upon filling up a form with required documents.
Pricing
The process takes some fees, for which we promise to provide the best of the best rates to our clients by directly dealing as an authorized agent with them to care our customers referred by us.
Contact
We recommend our customers to either make a phone call via our 24x7 support number from the top of the website. If you live abroad, you could contact us on our facebook page, inquiry via our contact us page to drop an email up to our inbox.